A Little About Us....
The Crooked Lake Area Lakes Protection & Rehabilitation District is charged with managing the health and quality of Crooked Lake, Gilkey Lake, and Bass Lake.  We represent and protect the interests of the residents and property owners in our lake district.  To this end, we seek to protect the ecology of our lakes, enhance the natural scenic beauty, control invasive species, and promote responsibile boating, swimming, fishing, and recreational opportunities that we offer all the residents and visitors of our shores.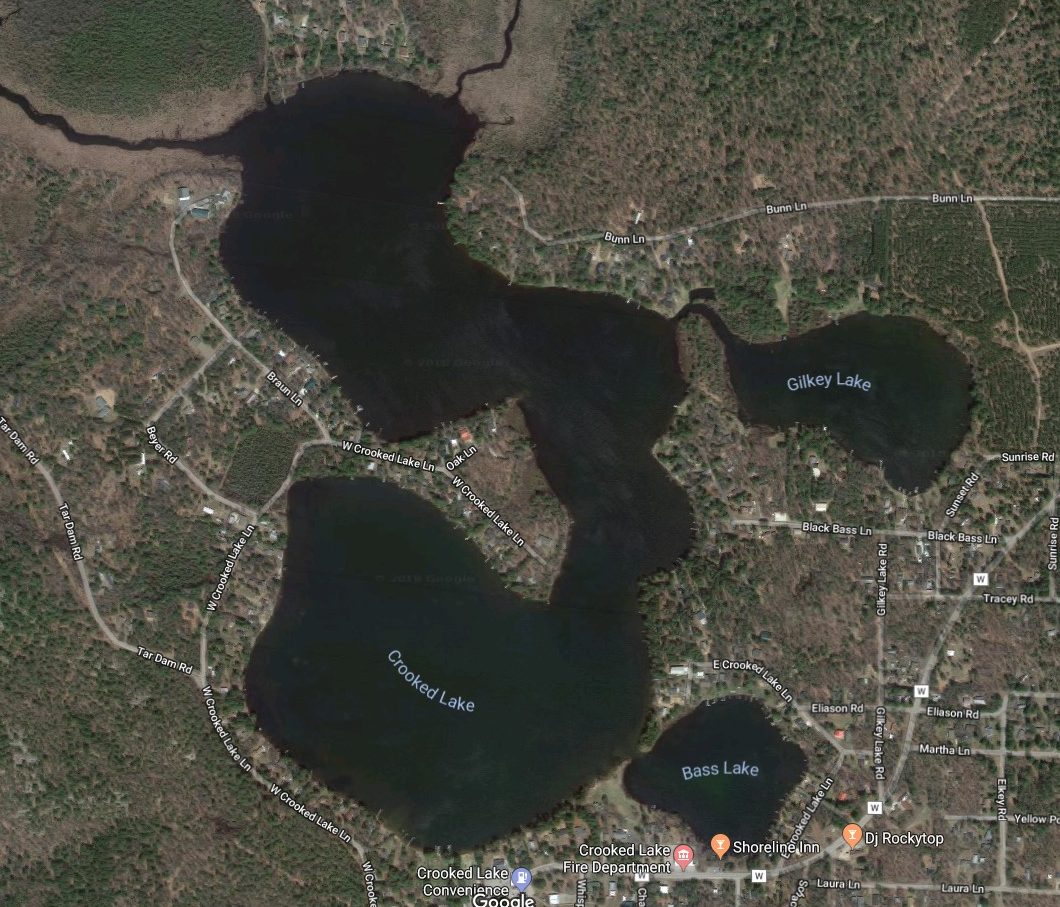 Our Approach
Invasive species can have a detrimental effect to the quality of a lake and can affect property values as well as lake recreational activities.  We take a proactive approach in monitoring our lake for invasive species.  Along with the Wisconsin DNR and Onterra Lake Management Planning, we have implemented a monitor and control strategy consisting of both targeted herbicide treatments, hand harvesting, and Diver Assisted Suction Harvesting (DASH).  Our  lake district was awarded an AIS-Education, Prevention, & Planning Grand from the WDNR that will result in an updated Comprehensive Lake Management Plan.  This planning process will result in the creation of a long-term strategy to address all matters of concern, not just the presence of invasive species.